THE FORMAL EXPLANATION
FOR THE "DO-IT-YOURSELFER"...
BUY THE BOX is a DIY moving and storage service in an à la carte fashion. Much like changes to the airline industry, our clients can pick and choose the service that they require for small to large shipments giving them the financial flexibility they are looking for.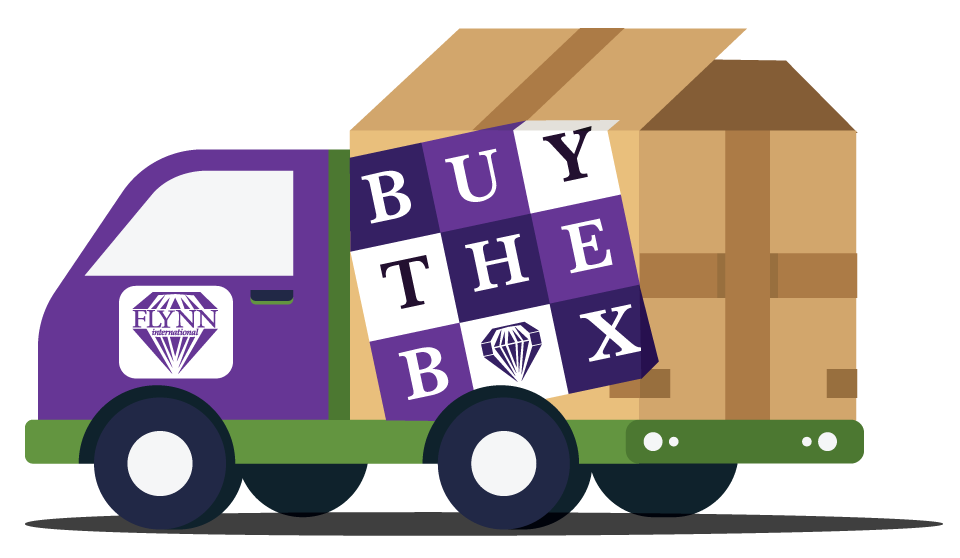 MOVING
This allows our clients to pack and load their belongings and we manage, assist and ship it for them.  Our difference and what our customers like the most is that the cost of the service is based on the size of the container or the volume and not the weight.
BUY THE BOX supplies the appropriate size BOX to our client who already knows the cost up front for shipping the size of container they selected. It's that convenient.
STORAGE
The actual boxes can easily be stored in any of our hand selected temperature controlled warehouse across Canada for a far better rate than renting a storage unit or a portable storage container.
Flynn International is dedicated to providing comfort to those who are moving homes to or from Canada. Our international representation is expanded across this big beautiful planet as we consider our partner agents to be an extension of our Flynn International family. Careful consideration is given to every relocation that is trusted into our hands and the main reason why we have a high referral rate and repeat client base.
CHECK OUT THE SITE!
PI Logistics  is our third party logistics division that is solely dedicated to providing logistic solutions to small and medium sized business. We focus on this market as they do not have the buying volumes that the larger logistic providers prefer to work with.  Our experience is extended globally as we have trusted logistic partners who represent us worldwide in the most professional manner ensuring our valued clients receive our quality service anywhere their product is shipped to.
CHECK OUT THE SITE!
If Your Shit Fits...It Ships!
Not sure what you need? Give us a shout, we would love to hear from you!